Vehocheck, the most compliant yet customisable way to complete an HGV daily walkaround check!
Drivers and vehicle operators, as well as transport/fleet managers, have a responsibility and duty to ensure that the vehicles they operate are safe to drive, roadworthy and compliant. Undertaking an HGV Daily check, also referred to as a daily walkaround check, must be carried out before the HGV is driven on the road each day to fulfil this obligation.
Previously checks were carried out on paper, which was unreliable, inefficient and susceptible to false and incorrect reporting.
As a driver must record all of the defects found during the daily walkaround checks and any which become apparent during its use, which is commonly known as a defect during service, using a paper-based system quite often became a tick box exercise.
Read more about Driver Walkaround Defect, Nil Defects and In-Service Reports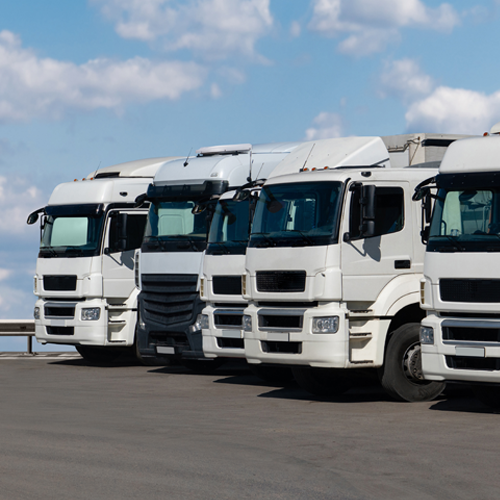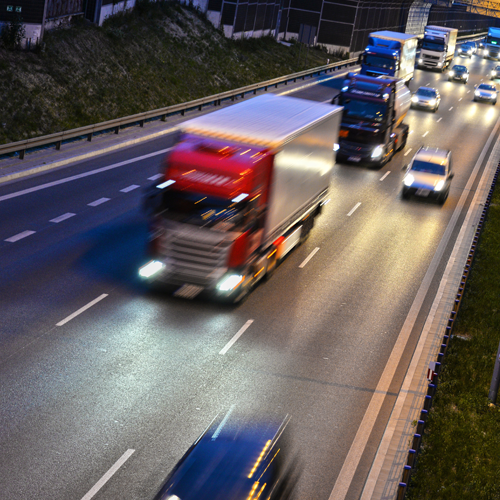 No more chasing paper check sheets.
Vehocheck makes it easy for drivers to complete their walkaround checks, report defects and nil defects as well as reporting incidents and accidents digitally.
Our intuitive vehicle defect reporting app enables drivers to complete thorough vehicle inspections, pre-use or daily walkaround checks instantly from their mobile devices.
Designed to not only fully streamline the vehicle inspection process and remove the need for manual paper trails, but Vehocheck also gives drivers the facility to submit fit to drive declarations, input fuel purchases, report incidents and much more.
All reports submitted instantly alert the fleet department in real-time and can be audited and managed from within the Vehocheck fleet management system giving you complete control and visibility of all your fleet
With Vehocheck, you can be confident that your inspection and rectification process is robust and complies with the DVSA, HSE and FORS safety and maintenance guides.
Ensure DVSA Compliance and Manage your Fleet with Vehocheck
Vehicle Defect and Incident App
Quick and easy to use
Intuitive Guided Inspections
Add Fuel Record
Real-time reporting
Document sharing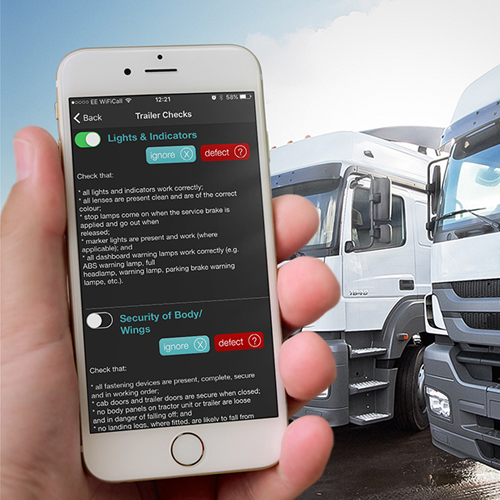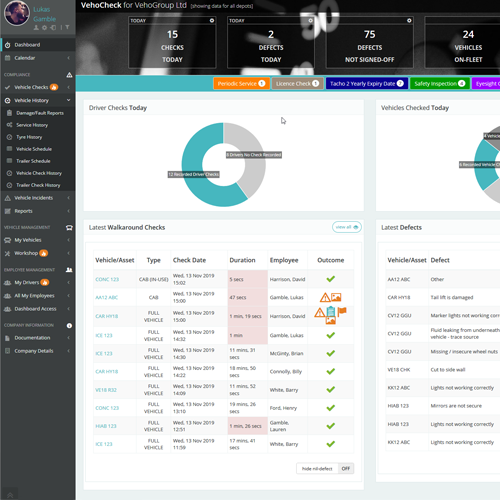 Fleet Management and Visibility
Defect management
Compliance reporting
KPIs and cost analysis
Monitor driver behaviour
Full document storage and data integration
Workshop Maintenance and Management
Reduce vehicle off-road (VOR) time
Preventative Maintenance Inspections and ad-hoc maintenance
Job card creation and management
Import jobs
Repair cost analysis
Calendar view (calendarised) scheduling
Service, warranty and tyre history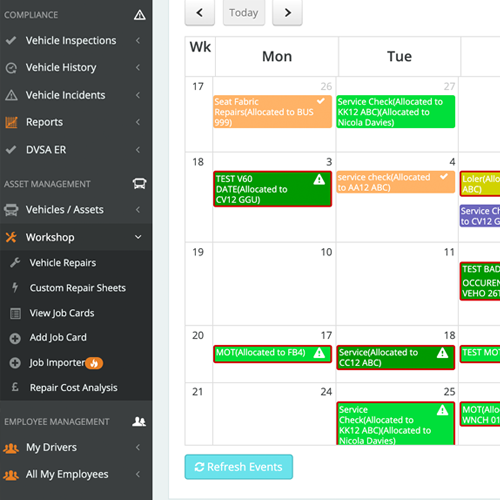 Ensure DVSA Compliance and Manage your Fleet with Vehocheck