Is your van fleet compliant?
Although driving and operating a van may not require the same level of licence or compliancy as HGVs there are however, recommendations that daily walkaround checks for vans be carried out to ensure that the van is roadworthy.
There is also a misconception that if you drive a Van under 3.5tn, that you won't be stopped by the DVSA, when in fact the DVSA stop approximately 11,000 vans each year as part of their targeted roadside checks at a cost to their owners and operators of up to £4,000 per day per vehicle.
The vagueness surrounding the legal requirements involved in operating roadworthy vans has led to a rise in non-compliance.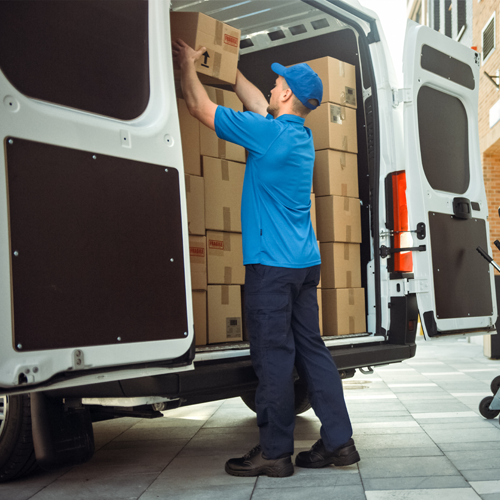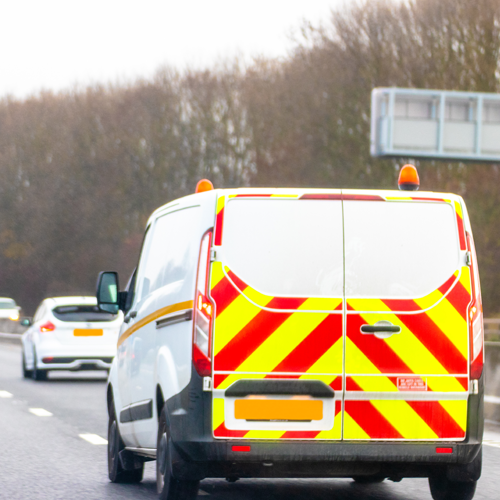 If Vans are part of your larger fleet and you are an O-licence holder, you should also know how to safely operate all of your vehicles and ensure that they are roadworthy, which includes smaller vans.
Vehocheck Vehicle Compliance helps solve this problem. Our intuitive defect reporting app enables drivers to complete thorough vehicle inspections, pre-use or daily walkaround check right from their mobile devices.
DVSA, HSE and FORS compliant inspections can be configured to fit your fleet vehicle and assets. Receive real-time notifications and updates from inspection results to aid the rectification process and generate job cards for maintenance needs.
Ensure DVSA Compliance and Manage your Fleet with Vehocheck
Always be in the know with digital vehicle inspections
Receive defect notifications and incident reports in real-time
View uploaded driver/user photos and comments
Ensure Compliance and safety
Data consistency – Odometer entries
End to End audit trail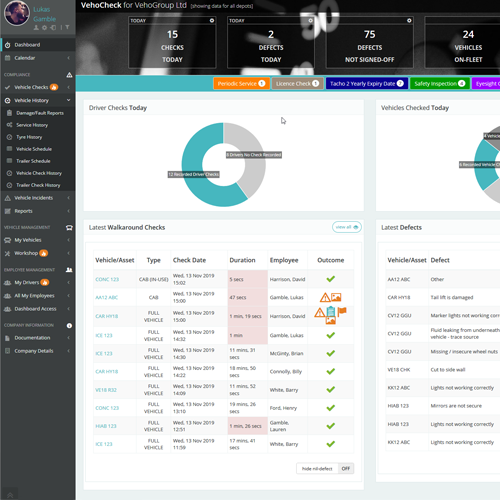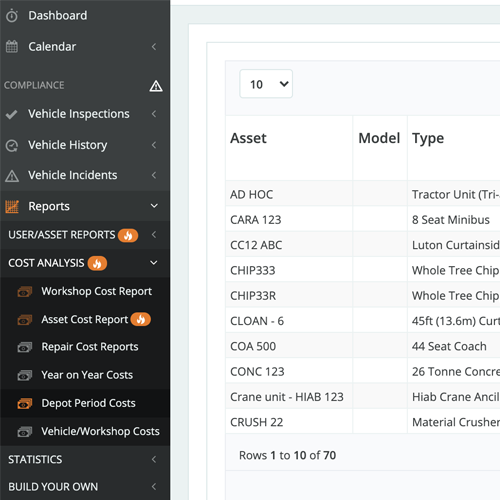 Understand your fleet expenses and total cost per mile
Track fleet expenses (fixed and variable costs)
Record fuel records
Record Kilowatt-hours for electric vehicles and battery only for hybrid vehicles.
Total fleet operating cost by month
Cost per mile trends
Configurable reports to share with other stakeholders
Manage critical fleet metrics with a secure software solution
Full fleet visibility
Reduce vehicle off Road time
Fleet Key Performance Indicators and cost analysis
Data Visualisation
Full document storage
Data Integration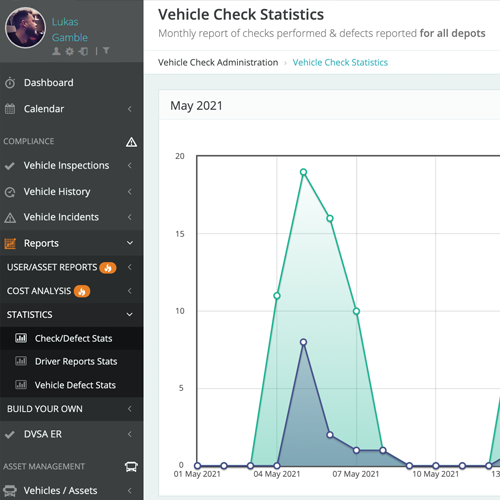 Ensure DVSA Compliance and Manage your Fleet with Vehocheck