Ensure your vehicles are DVSA compliant with Vehocheck Defect App
The Vehocheck defect reporting app is used to identify and record vehicle defects during routine daily walkaround checks and vehicle inspections. The information and images that the driver records to describe the defect are immediately sent in real-time to the transport manager, operator and/or workshop and are viewable in the Vehocheck Fleet Management system.
The Vehocheck app is designed to not only fully streamline the vehicle defect reporting process but to remove the need for manual paper trails whilst creating a full audit trail from defect reporting to rectification.
Vehocheck driver app also gives drivers the ability to submit other records like fit to drive declarations, record fuel added and report incidents and accidents to viewing company details, logs and handbooks.
Be confident that your vehicle inspection process is DVSA compliant with Vehocheck.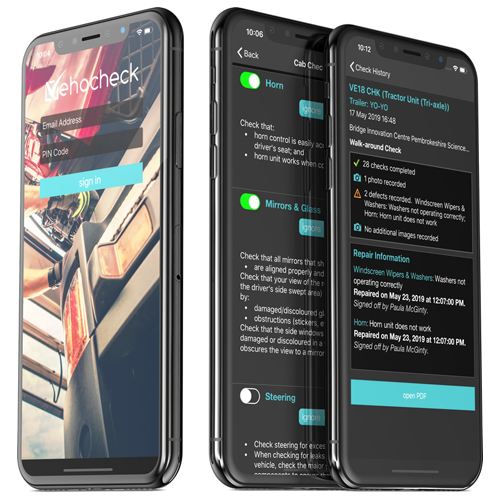 Simple to use Vehicle Defect and Compliance Checks
Perform DVSA, Health & Safety, Loler, Puwer and ADR checks simply and quickly with Vehocheck and rest assured your fleet is safe and compliant at all times.
The Vehocheck defect reporting app is designed with drivers and operators in mind. A simple mandatory process guides the user through the inspection.
One-time login to identify the user
Select company vehicle or asset
Enter Mileage and select the type of check you want to perform
Checklist presented is customised to the selected asset
Simple mandatory process to check all items
Record defects and photos
Enter additional information & photos
Submit inspection to the dashboard and retain a PDF copy on the device
Ensure DVSA Compliance and Manage your Fleet with Vehocheck
Core Features And Benefits Of Vehocheck Vehicle Defect Reporting App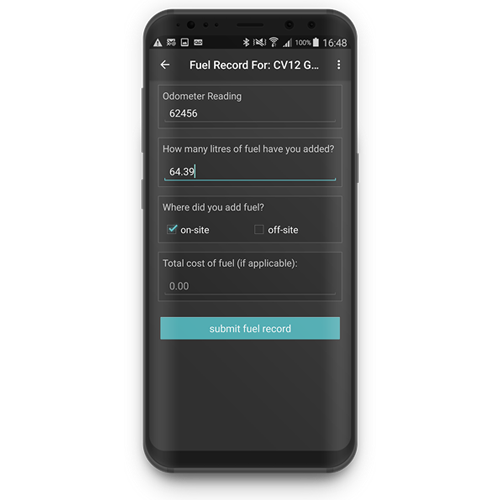 Vehocheck: Save time, ensure compliance and increase efficiency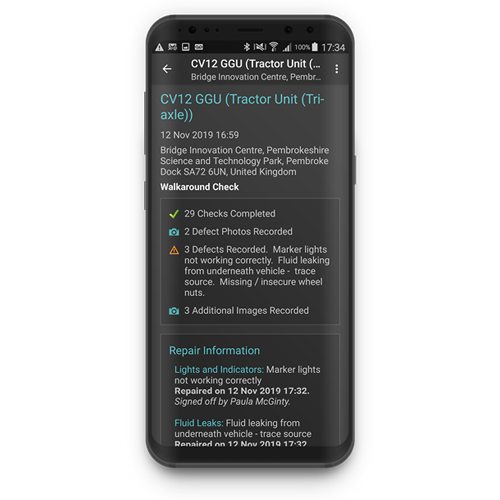 Instant Alerts and notifications
Easily manage defects from reporting through to rectification and completion with instant alerts and notifications.
Defect, accident and incident alerts notify the Transport manager, Fleet manager or operator in real-time so they can take action fast. Vehocheck enables you to ensure vehicle driver safety whilst remaining compliant and safe.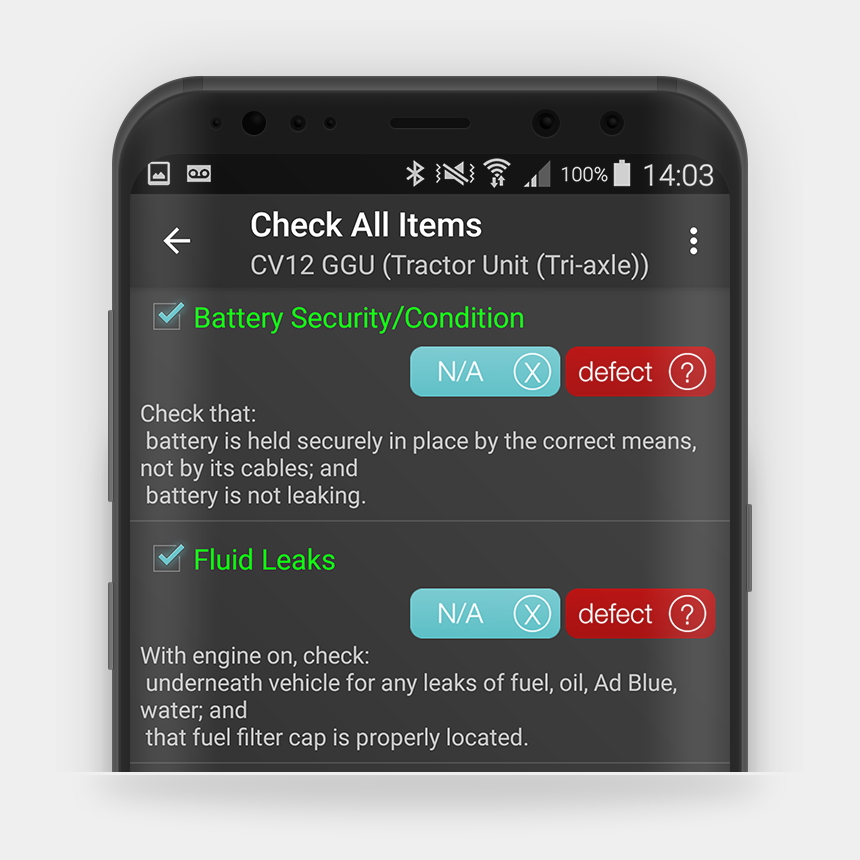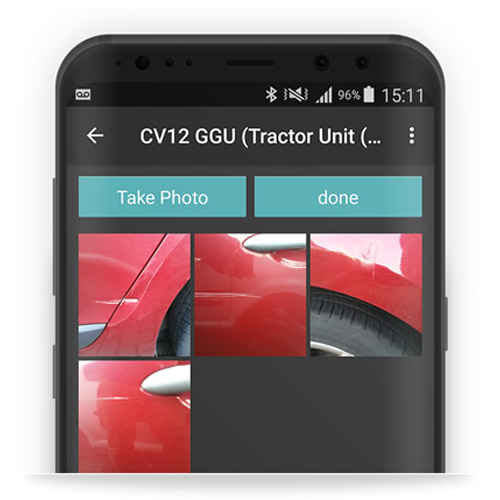 Image Capture
Eliminate confusion and increase transparency when it comes to defect reporting with photographs. The Vehocheck app lets you take unlimited photos of the defect which aids the reporting and rectification process. Send reports directly to the workshop so they can visualise the defect before the vehicle comes back.
Take multiple photographs
Photos are subjected to our own compression technology that allows rapid transfer of photos from the app to the dashboard
Excellent photographic quality on images received by the dashboard gives clarity of defect or damage
Additional supporting photos can be taken at the end of the check process and are included in the report