Fleet Management
Ensure vehicles, plant machinery, equipment and other assets are safe and compliant with Vehocheck
Maintaining a compliant and safer fleet is made easy with Vehocheck, by proactively reporting and managing defects, you can discover and resolve issues quicker and before they become a real problem.
Drivers, operators or other members of staff use the Vehocheck vehicle defect reporting app to record walkaround, pre-use and other compliance checks on their vehicle or assets and the Vehocheck Fleet management system enables you to manage these.
Vehocheck Fleet Management lets you quickly Identify new and outstanding defects, maintenance tasks and other vehicle or asset-based information and documentation as well as driver and user management.
A comprehensive defect reporting and management process means that you can be proactive about discovering, reporting and rectifying vehicle and equipment defects. This gives you a clear digital audit trail for compliance purposes, as well as ensuring that defects are quickly reported and promptly rectified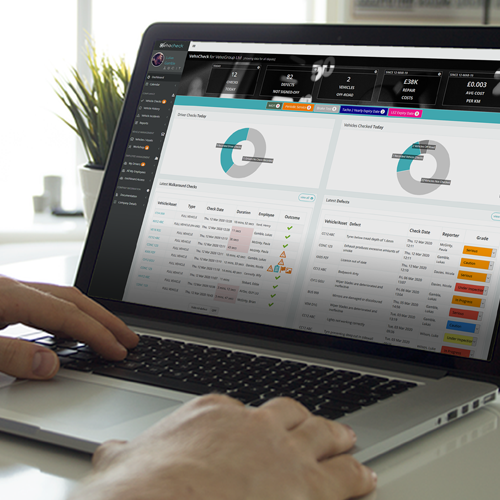 Vehocheck Fleet and Compliance Management
Defect reporting and rectification
Compliance reporting
KPIs and cost analysis
Monitor driver behaviour
Maintenance Scheduling
Full Vehicle, asset and driver document storage and data integration
Ensure DVSA Compliance and Manage your Fleet with Vehocheck
Core Features And Benefits of Vehocheck Fleet Management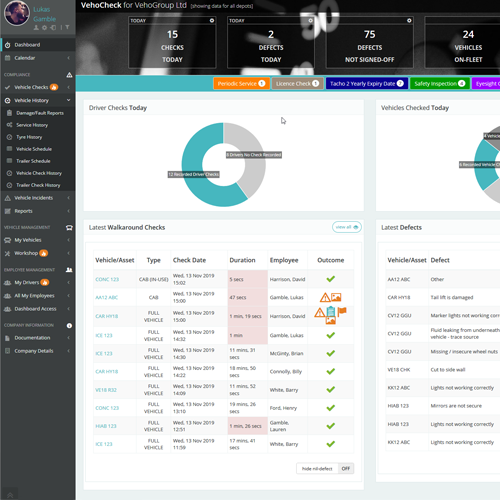 Ensure DVSA Compliance and Manage your Fleet with Vehocheck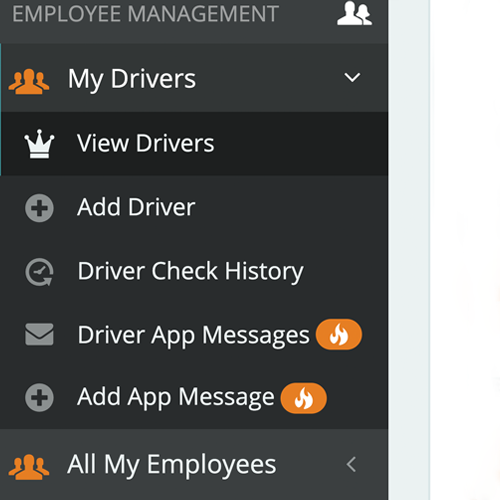 Defect Reporting and Rectification
Vehocheck reporting helps you quickly and easily keep on top of your fleets' compliance. The intuitive and real-time reporting functionality allows for quick and easy interrogation of reports from top-level overview to a more granular breakdown.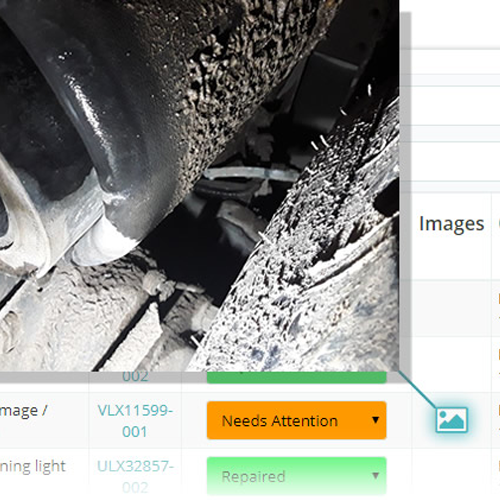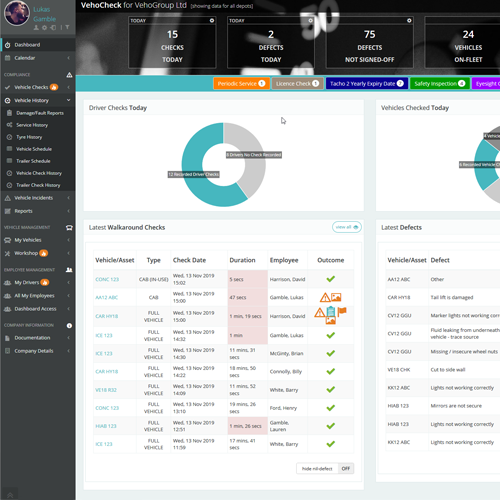 Key Performance Indicators
KPIs give you important information on your fleets such as the number of assets, outstanding defects, VOR as well as repair cost and upcoming fleet, driver and company scheduled maintenance and other events.
Data Visualisation
Fleet data is important so not only will you now have this data at your fingertips, but we also create compelling data visualisations to provide better insights, both of which would not be possible with your traditional paper-based system.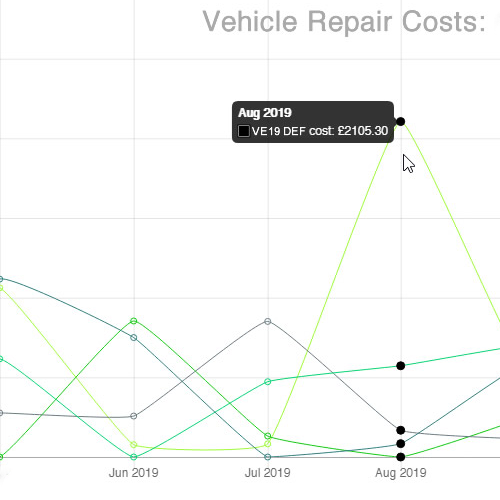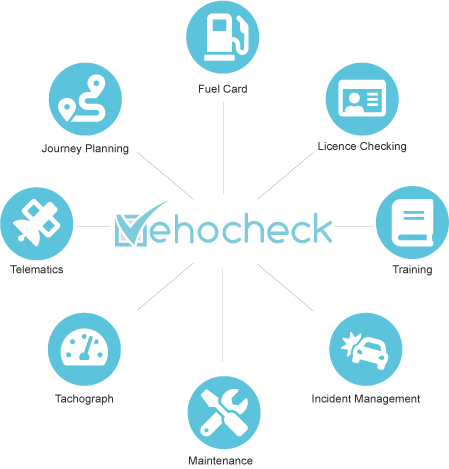 Data Integration
Vehocheck can integrate with a multitude of fleet providers and suppliers to automatically collect your fleet and driver data, from Licence checks, fuel card providers and Tachograph etc. Saving you time, improving visibility and ensuring compliance.